Saria Reclaimed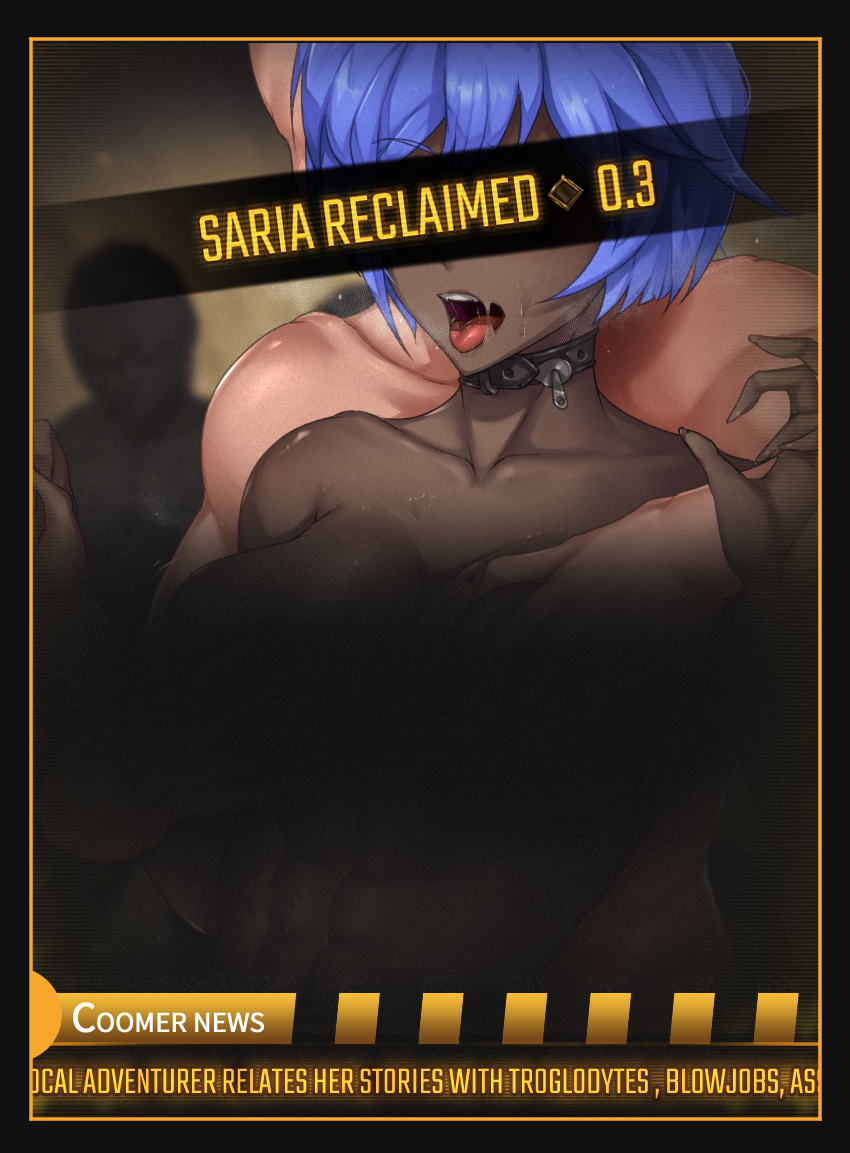 0.3 out.

TL;DR : New lewds mostly.
Next month will be mixed, I want to get the last save breaking shit out of the way so starting fresh every version won't be critical going forward.
After all that, if there's time left, new maps.
Changelog :
- Cut-In : Finger Sucking
- Cut-In : Tits Squeeze
- Cut-In : Ass Squeeze
- Cut-In : Feet Lick
- Pose : Blowjob (Human)
Cock number variation (6) and expression variations (3)
- Cut-In : Blowjob
- Cut-In : Facial
- Defeat Scenario : Troglodyte Duo
- 4 new expressions for Arousal states
- 4 breathing loops dependant on Arousal states for encounters.
- 4 new songs (Main Menu, Raising Ribs Valley region, General Encounter, Celestial Hound Ausfa)
- Sounds for menus and some skills
- 14 Traits for mooks, ranging from resistances to starting the Encounter horny.
- Cum Gauge for enemies integrated into the on-hover Sensitivity Overlay.
- Moved Sensitivity Overlay button during Encounters near the command window.
- Lowered Emotion gain from winning/losing/fleeing an encounter.
- Lowered passive Emotion regeneration during encounters.
- Lowered passive corruption gain from all arousal states by about half.
- Backgrounds are no longer zoomed in.
- Can use mouse navigation again.
- Some more stats display in the Equipment Menu.
- Moved enemies slightly covered by the command screen further left.
- Fixed Corruptions not reseting to baselines after being defeated by Celestian Hound Ausfa
- Fixed Oskar's cock being a bit...skewed.
- Fixed random floating sign before the Troll in Raising Ribs Valley.
- Fixed mook background stuff running twice back to back.
- Fixed cum taken while in the defeat scenario not being added to the Cum Milked tracker.
- Fixed Pale Guppi not cumming as they should.
- Fixed Corruption caps across all bodyparts not increasing.
Files
Saria Reclaimed 0.3.zip
246 MB
Jun 28, 2022